Posted: Monday, December 11, 2017 11:26 AM
---
Triple Net Walgreens, NNN CVS - 1031 Exchange NNN properties for sale

WE ARE THE PREMIERE CONCIERGE NET LEASE BROKERS.
WORK WITH US & WORK WITH THE BEST
At NNN INVESTMENTS we focus on our clients' diverse investment needs. We specialize in finding high-quality triple net lease, absolute net lease, multi-tenant and single tenant investment properties nationwide. We can assist with 1031 exchanges and help you, as the Buyer, identify a suitable property. Why waste your valuable time searching for net lease investments? Let us do it for you! Our service is FREE to the Buyer. The owners who develop and sell these properties are real estate professionals and have agents to advise them. As a Buyer, you should have an agent too. If you are looking for a brokerage that is hardworking and attentive, call us. We will be your Personal Investment Broker.

CALL EION SNELL TODAY: 954-629-6215
THIS SERVICE IS OFFERED TO PRINCIPALS ONLY, NO BROKERS PLEASE
NNN WALGREENS & CVS PROPERTIES FOR SALE
20 YEAR ABSOLUTE NET LEASE - INVESTMENT GRADE TENANTS
5% TO 5.25% CAP RATES - LONG TERM TENANTS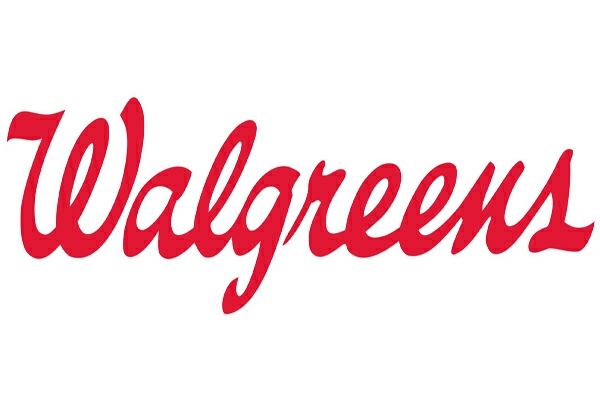 Walgreen Company (NYSE:WAG) is the largest drug retailing chain in the United States. As of May 31, 2014, the company operated 8,217 stores in all 50 states, the District of Columbia, Puerto Rico and the U.S. Virgin Islands. It was founded in Chicago, Illinois, in 1901. The Walgreens headquarters office is in the Chicago suburb of Deerfield, Illinois. In 2014, the company agreed to purchase the remaining 55% of Switzerland-based Alliance Boots that it did not already own to form a global business. Under the terms of the purchase, the two companies merged to form a new holding company, Walgreens Boots Alliance Inc., on December 31, 2014. Walgreens became a subsidiary of the new company, which retains its Deerfield headquarters
Credit Rating - BBB Stable
Lease Term - 20 Years
Investment Type - NNN
Grantor - Corporate
CVS Pharmacy (NYSE:CVS) is the second largest pharmacy chain after Walgreens in the United States, with more than 7,600 stores, and is the second largest US pharmacy based on total prescription revenue. As the retail pharmacy division of CVS Health, it ranks as the 12th largest company in the world according to Fortune 500 in 2014. CVS Pharmacy's leading competitor Walgreens ranked 37th. CVS sells prescription drugs and a wide assortment of general merchandise, including over-the-counter drugs, beauty products and cosmetics, film and photo finishing services, seasonal merchandise, greeting cards, It also provides healthcare services through its more than 600 Minute Clinic medical clinics as well as their Diabetes Care Centers. Most of these clinics are located within CVS stores.
Credit Rating - BBB Stable
Lease Term - 25 Years
Investment Type - NNN
Grantor - Corporate





LOOKING FOR A 1031 EXCHANGE PROPERTY?
CONTACT US WE WILL FIND IT FOR YOU!
954-629-6215 OR eion@nnninvestmentforsale.com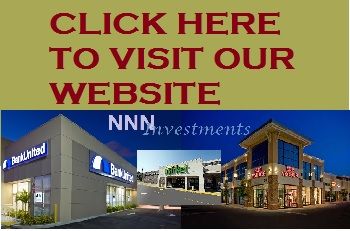 OR VISIT US ON GOOGLE+ OR OUR BLOG AND LIKE US ON FACEBOOK





CALL EION SNELL 954-629-6215 FOR MORE INFORMATION
AND LET US FIND YOU YOUR NEXT REAL ESTATE INVESTMENT

Single Tenant - Triple net - NNN properties - Sale Lease back - 1031 exchanges - Commercial Real estate - Investments - Ground lease - Net lease - Income properties
Eion Snell
Sales Associate at
NNN investments of Berger Realty Group Inc
1955 N. University Dr. Coral Springs, 33071

The properties shown on this website may or may not be exclusively listed by
NNN Investments of Berger Realty Group. this is meant for informational purposes only
All information shown on www.nnninvestmentforsale.com is believed to be accurate, but is not warranted

commercial real estate, investment property, triple net lease investments, NNN, absolute net lease, 1031 exchanges, exchange investments, commercial real estate, investment property, triple net lease investments, NNN, absolute net lease, 1031 exchanges, exchange investments, commercial real estate, investment property, triple net lease investments, NNN, absolute net lease, 1031 exchanges, exchange investments, McDonalds, Starbucks, Dollar general, family dollar, dunkin donuts, 7 eleven, wawas, burger king, chipotle, taco bell, o'reillys, bank of america, chase bank, ground lease, 1031 exchange, NNN, Triple net lease properties for sale, carls jr, jack in the box, TD bank, PNC bank, CVS, Walgreens, Triple net, Jack in the box, Carls jr, Panera bread, advanced auto parts, autozone, Pep boys, absolut net lease, ground lease, real estate, income properties, NNN investments, commercial properties, J.P. Morgan, Chase Bank, Wells Fargo, TD Bank, PNC Bank, Bank of America, 7-Eleven, 7-11, Dollar General, Family Dollar, Dollar Tree, Lowes, Home Depot, Panera Bread, Starbucks, Arby's, Long John Silvers, KFC, Pizza Hut, Logan's, Roadhouse, Sonic, Tractor Supply Company, Wendy's, BB&T, BJs Wholesale Club, Chevron, CKE Restaurants, Darden Restaurants, DaVita Inc, Denny's, DineEquity, FedEx, Gamestop, Office Depot, Office Max, Sherwin Williams, Staples, Wal-Mart, Yum! Brands, Whole Foods, Best Buy, NN, Triple Net, Single Tenant, Net Lease, Net Leased Investment Property 1031 Exchange, Tax Deferred 1031 exchanges, Starker 1031 Exchanges, Net Leased Investments, Single Tenant Net Lease, Net Lease Capital, Net Lease Financing, Sale Leaseback, Net Lease Properties, stnl, Net Lease Advisor, Absolute NNN Ground Lease, Retail Net Lease, Retail Single Tenant, Retail Investment Properties, 1031 Exchange Replacement Properties, NNN Ground Leases, NNN Walgreens, Triple net McDonald's, Net Leased Taco Bell, Investment grade tenant, absolute NNN lease, NNN, AutoZone, NNN 7-Eleven, Walgreens, CVS, Rite Aide, McDonald's, Taco Bell, Burger King, Hardee's, Jack in the Box, Carl's, Jr., Taco Bueno, IHOP, Del Taco, AutoZone, Advance Auto Parts, O'Reilly Auto, CSK, Pep Bstrip malls, retail center,shopping plaza, shopping center, strip malls, retail centers,, shopping plaza, shopping center
• Location: Las Cruces, Nationwide

• Post ID: 9066588 newmexico